Full Emergency Restoration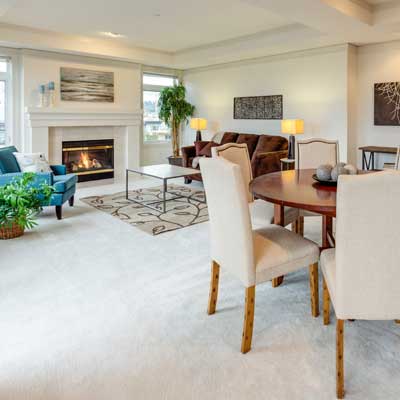 Water Damage Restoration
Any amount of water intrusion if not taken care of right away can potentially become a serious problem.
Water can cause severe damage as well as the development of mold, so immediate action to dry the structure is very important.
EverReady Services knows how important it is to begin the damage restoration process so as to mitigate further losses.    Our professional crews are equipped with the latest water removal and drying equipment such as fans, dehumidifiers, heaters, and wood floor drying systems.
Water damage restoration can involve repair and replacement of structural components such as drywall walls and ceilings, doors, windows, and cabinets.  Flooring such as carpet, vinyl, and wood can be reinstalled or replaced.  Restoration by EverReady Services will bring your property back to its pre-damaged condition.  Every restoration is specific to the structure and its contents.
Fire and Smoke Damage Restoration
Unfortunately, a fire can usually cause more than just fire damage. Smoke damage, smoke odor, and water damage usually go hand-in-hand with a fire. Restoration treatment may include smoke and soot removal, carpet and upholstery cleaning and restoration, air duct cleaning, cabinetry restoration, and structure cleaning. Here's where EverReady Services can help.  Our state-of-the-art techniques and systems for cleaning and restoration can often prevent replacement costs, therefore saving you money and saving your valuable property. You can trust EverReady Services to get the job done right…the first time!
Mold Removal
If you notice mold in your carpet or on other surfaces throughout your home or property, it is important to hire a professional mold removal and remediation company like EverReady Services. EverReady Services has experience cleaning mold from all types of surfaces including carpeting, tile and grout, concrete, subfloors, and other surfaces. Our professional technicians will use the proper techniques, methods, and cleaning materials to safely and effectively remove mold and to prevent its return.
Be sure to contact EverReady Services for complete fire, water damage, and mold restoration services!
EverReady Services will also service areas up to 2 hours from Downtown KC.