Duct Cleaning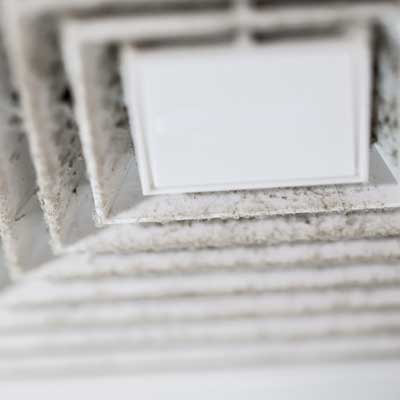 EverReady Services provides expert and efficient duct cleaning services. A structure's air ducts move a lot of air, dust, mold, pollen, and other particulates that can accumulate in the ducts over time. Eventually, that build-up can cause issues with airflow as well as potential health issues to the occupants.
Mold, fire and smoke, and water intrusion can also introduce potential hazards and odors to the structure's ductwork. Professional duct cleaning by EverReady Services will clean and restore ductwork to eliminate soot, mold, and smoke odor.
Duct cleaning kills hidden mold. After water damage, a structure's ductwork is the perfect environment for mold to grow. This is because the temperature transfer creates condensation, whether heating or cooling. Mold thrives in moist, dark conditions. The dust, pet hair, and fine particles clinging inside your ducts provide the "food" that mold needs to grow.
EverReady Services deep cleans your air duct system with powerful duct cleaning vacuums, removing dust, dander, mold, and other potential allergens. Besides improving the indoor quality of the structure, clean air ducts can improve the efficiency of the entire HVAC system.
Contact EverReady Services today for professional air duct cleaning services!